Think/Feel is a diverse team of film creatives who tell stories built to excite your eyes and ears. We are producers, writers, directors, cinematographers, and editors, united by the belief that content sucks. Audiences want to be visually engaged, our clients want their experiences to feel authentic, and combining these two elements using killer storytelling is our speciality.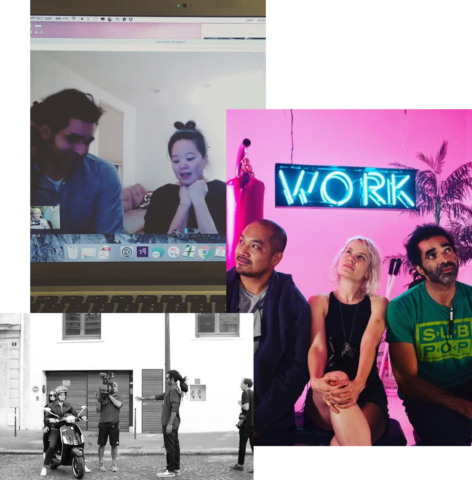 Our capabilities are like an accordion, stretchy with a lot of buttons. We range from intimate small documentaries to large studio shoots, from boutique to feature film edits. Our services include:
Creative Direction
Scripting
Producers
Directors
Cinematographers
Bossy Yet Polite Assistant Directors
Production Design
Big Cameras
Little Cameras
HMU
Casting
Locations
Varying Sizes Of Lights And Stands
Varying Sizes Of Grips To Carry Them
Sound Recordists
Kickass On-Set Playlists
Media Management
Post Supervision
Editors
Color Correction
Audio Mixing
Sound Design
GFX
Music Composition
And Most Importantly: Always Upbeat Vibes
We love cookies, but hate cookie-cutter videos. Our comfort with taking creative risks and mixing high-brow with low is a recipe custom-built for our client's needs.
Our process is all about collaboration. You know your brand's voice, and we know what looks good. This combination is the creative spark which guides us towards crafting viewer experiences that stand out from the rest.